A key challenge every event organiser faces is how to engage attendees . In this article we cover top hybrid event ideas for audience engagement, pre-event, networking, onsite checkin, sponsorship and post-event hybrid event activities.
Humans thrive on social interactions, no wonder the event industry continues to grow by leaps and bounds over the years.
In 2020, the event industry underwent a dynamic transformation with the advent of virtual events. For the first time, the remote audience became active participants in an event . It propelled the hybrid event era and today hybrid events are the future.
Table of contents
What Are Hybrid Events?
In the most simplest term hybrid event is an in-person event that remote attendees can join and participate.
A hybrid event example is a football or NBA basketball game. Sports events have a small in-person audience. And the same event is broadcast to a larger remote audience. Since 2020 hybrid events have become mainstream to also include other event formats like conferences, corporate events, product launches etc.,
A hybrid event organizer must overcome many challenges. The biggest among them 71.1% of event organisers said was – how to connect, engage and enhance attendee experience for both in-person and virtual attendees.
How to improve attendee engagement in hybrid events
Investing in a reliable hybrid event platform makes 'hybrid event engagement' easy. But here are some surefire way to make it interactive.
Keep the content crisp

and high defination
Include interactive sessions with audience polls and emojis
Encourage audience participation with Live Q&A
Integrate gamification during breaks
Provide opportunities for networking both online & offline
Leverage technology like event apps to engage your audience.
Train Your Speakers To Handle The Hybrid Audience
A hybrid event includes two sets of audiences- virtual and in-person, which is why you must train your speakers to handle this mix correctly.
Giving too much attention to the in-person attendees and making the virtual attendees feel undervalued are some of the common mistakes speakers make. To avoid this, do multiple dry-runs with your speakers and hosts.
And if you are looking for nuanced hybrid event ideas to boost hybrid engagement and make it fun yet professional, this is the perfect article for you!
We have grouped the hybrid event ideas as per different needs and goals. So, let's dive in!
Pre-Event Ideas for Promotion
1. Share Pre-Event Content On Social Media
Value-based pre-event content like webinars, podcasts with event speakers or other subject matter experts attracts your audience.
Also, good teaser videos, either professionally shot or user-generated, can be shared on social media to create a buzz about your hybrid event.
This also helps increase your event registration besides build your event brand.
For example – Think about the hype Apple generates before the event
2. Use a Hybrid Event App
A key component of a hybrid event platform is a native mobile event app.
One of the many benefits of an event app is kick starting pre-event hybrid event engagement.
Release teasers, engage in conversation, and run pre-event polls to gauge attendees' likes and dislikes.
Create a buzz around your event.
To ensure active participation, create a leaderboard and reward event attendees whenever they take action.
3. Recruit Influencers to Be Event Evangelists
This is one of the most ROI-friendly hybrid event ideas.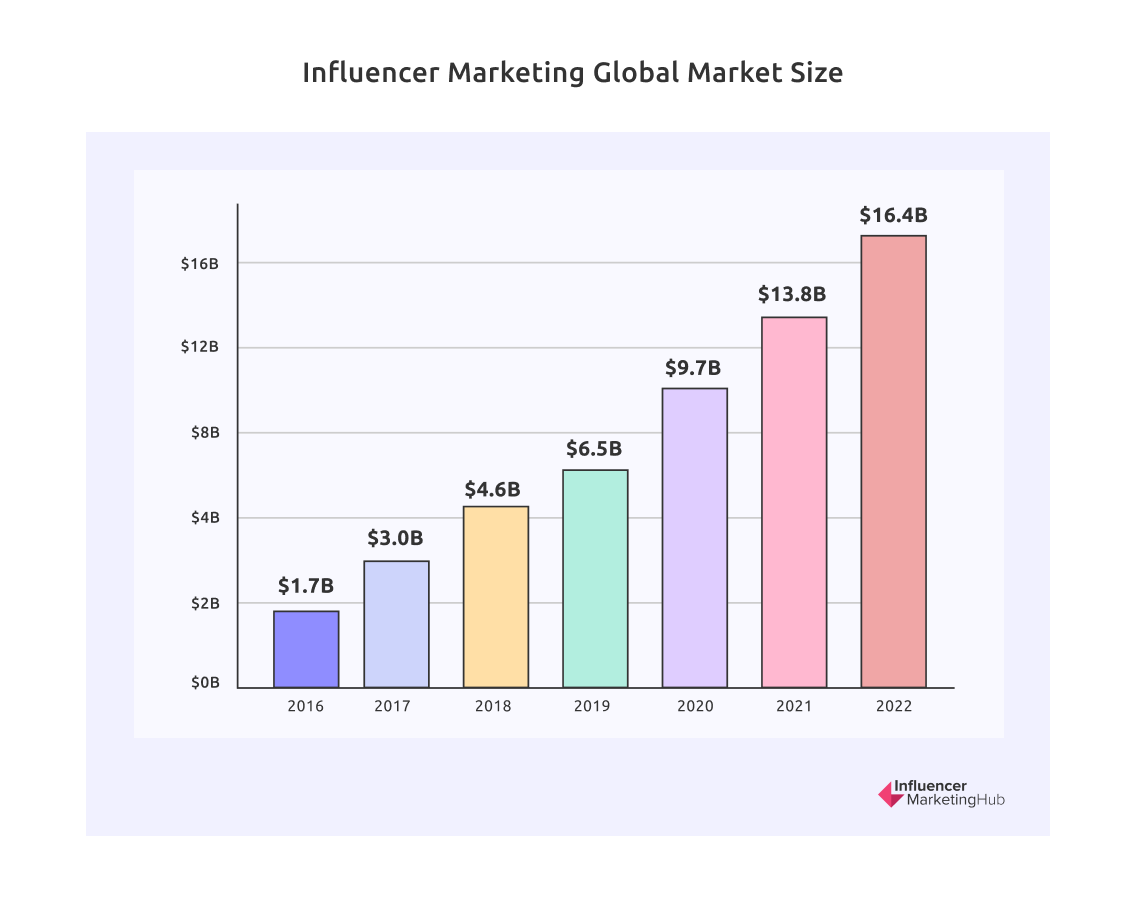 According to Influencer Marketing Hub, for every dollar spent on influencer marketing, you get a return of $5.78. Considering these statistics, influencer marketing is the most effective and affordable marketing strategy.
Give social media influencers incentives like a free event ticket to get them to promote your hybrid event. You can also give them a referral code their followers can use to get event tickets at an offer price.
4. Nudge Potential Attendees Through Ad & Email Retargeting
Retarget visitors who bounced back from your event landing page at various points through ads. According to Wishpond, doing this can increase the chances of converting visitors to attendees by 70%.
Event Registration & Onsite Check-in Event Ideas
Don't forget the registration & check-in desk onsite – First impressions always matter
1. Mobile Contactless Check-in
A contactless event check-in app has many benefits. The most important is it saves your attendees from standing in long queues.
These event check-in apps also provide on-site registration & payment for last-minute attendees to get tickets to your hybrid events in a hassle-free way.
On top of that, check-in apps have an analytics feature to provide real-time data on the number of check-ins and hence make the life of event organizers much easier.
2. Personalized Welcome Projections
Your attendees love feeling valued and special. Hence, as hybrid event organizers, you shouldn't waste any opportunity to make this possible.
One of the easiest ways to do this is to use personalized projections and goodie bags to welcome your attendees once they check-in. You can display details like their name and place through screens.
3. Social Walls At Registration Desks
Incorporating a social wall to share Instagram posts and Tweets of attendees helps enhance the on-site social media experience.
Doing this is the perfect way to continue the event buzz on the event day.
Here are some good examples of event social walls.
Audience Engagement & Networking Ideas
1. Prioritize Your Virtual Audience
Tailoring content for virtual event attendees is key to engage your hybrid event audience. This is because if you can keep your virtual audience engaged, you can entertain your in-person audience too.
Here are few steps to follow to boost hybrid engagement:
Arrange a moderator or an emcee that manages both the in-person & remote audience.
Have a dry run pre-event with the speaker.
Projecting remote attendees live on on-site screens while their questions are being answered.
Keep them engaged with audience polls.
2. Virtual & On-site Photo booths
Who doesn't like a photo booth?
Now you get to set up both virtual and on-site photo booths
Include virtual props and provide incentives to ensure your virtual audience uses this feature. Also, allow them to share these photos across various social media channels.
3. Event Gamification With Quiz & Treasure Hunts
The 'Squid Game' on Netflix became the most viewed show as it is based on gaming.
Making gamification a part of your events using a conference event app is one of the most effective ways to keep your audience engaged.
Organizing a treasure hunt is a nice way to get attendees to interact with each other. Rewarding them as they clear each level will ensure they stay along until the end.
4. Audience Polls with projections
Live polls are a structured and streamlined way of gathering audience opinions in real-time.
With live projections you can show the results on the stage in the physical stage as well as on screen in the virtual venue
It is also a valuable data pool for an event organizer to understand of what kind of sessions generated interest and what did not.
5. Live Q&A with upvote
Live Q&A during sessions in the event app followed by rewards keeps your audience's interest quotient high.
It provides an opportunity for experts to engage with their audience in real-time. It also allows people who are unable to attend the conference in person, such as those who are on different time zones, or those who have disabilities that make it difficult or impossible to travel, to still be able to participate in the conference.
You can also upvote questions, which will help the moderator know which questions are important for the audience. This way, they can focus on those questions that matter and keep the session interactive.
6. Light speed presentations (PechaKucha)
When it comes to virtual events, participants do not have the luxury to explore a venue like in-person events, interact with someone in between sessions, etc.
Having rapid-fire or light-speed presentations like pechakucha.com (chit-chat) in Japanese can be an interesting format to generate interest.
One could do so by doing a short video using images and music in the background and conveying the message in a video lasting less than a minute. In short, keep bite-sized content pieces in between long ones.
7. Entertainment shows between sessions
Including entertainment bites in between sessions breaks the monotony and brings spark and interest.
However, make sure the performances resonate with your audience. And Livestream it for your remote audience
Some ideas could be a song or dance performance, stand-up comedy, flash mob, a small play related to the industry for which an event is being done, a magic show, etc.
Given the fact that most people have short attention spans, entertaining content provides a much-needed mental break.
8. Virtual DJ Party
Go for a fun, virtual-only DJ party in which both sets of the audience can join.
Allow them to interact with other attendees through chat and encourage them to share pictures or videos of them grooving to music on social media or the social wall.
9. AI-powered Match-making
While choosing an event app for your hybrid event, ensure it has an AI matchmaking feature.
This feature brings together like-minded remote & in-person attendees by analyzing their shared interests.
Also, give them the provision to chat, video call, and share business cards through meeting pods set up on-site.
10. Ice Breaker games
Platforms like 'Icebreaker video' enable participants to converse with each other by giving a topic to discuss. You can customize topics based on your hybrid event theme.
Participants can enter a group and chat with each other, address the whole group, pair up on one-to-one videos, and do much more.
11. Hybrid Breakout Rooms
Breakout rooms facilitate interaction between small groups of attendees by coming together and discussing specific event topics.
One can create breakout rooms virtually or in-person with the help of virtual event apps
Try to include as many breakout sessions throughout your event so as to increase virtual engagement among attendees. Swap breakout room attendees every time enabling attendees to network better.
12. Conduct Hybrid Speed Networking
Speed Networking is a time-tested component you can include in your hybrid event so that your attendees get to meet other like-minded individuals, virtually and in person.
A hybrid event platform can automatically segment your attendees based on their likes and interests, once you setup the speed networking session.
The idea of this networking game is to break the ice so that attendees can take the conversations forward once this session ends.
13. Discussions Using the Mobile Event App
Your attendees might be excited about a particular session or might have some burning questions they would like to discuss with fellow event attendees after a session.
Hence, always give them the provision to conduct pre and post-event discussions through the event app during your hybrid events.
Hybrid Event Ideas For Sponsorship
1. Provide Branded Welcome Package and Event Swags
Branded welcome packages and event swags are perfect for promoting your sponsors and exhibitors. Include the welcome package with event essentials like tablets, pens, ID cards, notepads, and water.
While choosing event swags, always go for virtual ones that can be shared with virtual and in-person attendees.
2. Encourage Them To Sponsor A Game or Host A Session
Another way to promote your sponsors is to encourage them to sponsor a game contestants can participate in through social media. Also, nudge participants to use your sponsor's hashtag when sharing game-related content. You can also ask sponsors to host a session and include strategic promotion in-between sessions.
3. Exhibitor Lead Retrieval with gamification
Collecting leads is one of the main objectives of exhibitors at an event.
An exhibitor lead retrieval system can help your exhibitors collect and consolidate leads – both from virtual attendees through digital booths and in person attendees via on-ground lead scan software.
A great hybrid event platform provides the ability to collect leads in this manner and also incentivizes attendees to interact with the exhibitors by providing special badges and points for the interactions.
This improves the quality and quantity of leads by incentivizing them to interact with their potential customers in person.
4. Send Sponsored Push Notifications
As event organizers, you can send sponsor and exhibitor-related pop-ups and push notifications during breaks or networking time. This ensures that the sponsors' brands stay on the audience's minds.
Post Hybrid Event Activities
1. Share On-Demand Content
Once the event gets over, share on-demand content for a limited time. Sharing it ensures that your attendees make better use of the event content and helps build a loyal community.
2. Conduct A Contest For "Best User-Generated Content"
A way to sustain the event buzz even after the event is to conduct a contest to find the best user-generated content. This way, you can collect videos and photos of your event from the event-goers and use them for future promotion.
3. Collect Testimonials
Always collect testimonials through the event app and social channels once the event gets over. Then, use the suggestions provided by the audience in the survey to host better hybrid events.
4. Conduct Exit Surveys & Interviews
One of the most common mistakes event organizers commit is to ignore post-event interviews
Send an email or use the event app with a thank you message can do a lot beyond your imagination. Also, do not forget to send an easy-to-fill feedback form or questionnaire along with the note. Here is a comprehensive list of survey questions.
These are the most effective ways to create hybrid events that are at once fun and professional. Try these methods for your next hybrid event, and let us know how it goes!