Did you know first know use of the word "Workshop" was 1556 ?
Any guess when did "Virtual Workshop" become popular? What was explored by only early adopters before 2020, now has become a norm due to numerous webinar benefits.
But a key challenge is how to make online workshops interactive & memorable?
We also have a list of in-person workshop ideas you can explore
What Is A Virtual Workshop?
As a refresher the difference between a workshop vs event is the size and interactivity. Workshops tend to be smaller 10-50 group of people engaged in an intensive discussion and/or activity. Workshops can be a part of your hybrid event.
Unlike in-person workshops, online workshops allow both audience and/or host participate remotely using a laptop and a webinar platform. These workshop tend to be shorter duration – 60 min to 90 min. Virtual workshops can be standalone.
A key component of virtual workshop is the webinarhttps://www.nunify.com/webinar-platform/ platform you choose. Ensure it meets all your requirements based on trainer & audience needs.
Proven Virtual Workshop Best Practices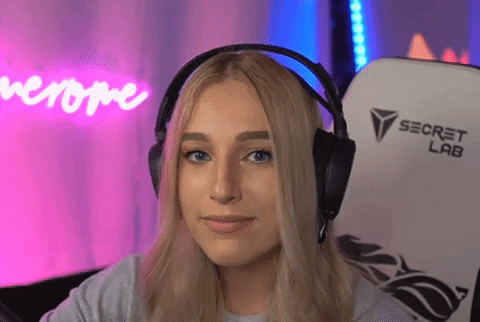 Send email & mobile reminders
Sounds so simple that you often forget. Email reminders & mobile event app notifications can increase attendance by 83% . Be clear in the reminder the agenda, activities planned – especially Start Time & Duration. Automated reminders should be a must-have in the the webinar platform you choose.
Be clear of ground rules & special instructions
No noisy background. Reliable internet. Good microphone & speakers. Mute unless asked to unmute.
Call out special instructions like a music instrument OR arts & crafts needed OR a dress code. You do NOT want to waste time while someone is trying to find their dancing shoes.
Choose the right webinar platform
While Zoom meet needs of a basic workshop for 5-7 people, it begins to fail as either the group size increase or you need better tools.
Some must-have tools are integrated registration & ticketing ; automated reminders ; easy to use audience moderation ; 2-way interactivity ; Polls & Trivia and the most important one – Surveys!
Why wait for the day of the event to know your audience? Build a connection with a fun quiz.
Make sure the quiz connects with your workshop's theme or overall goal. This would also help you understand what level your audience skills are at.
And no better way to kick off a workshop by awarding a prize to the winner
Turn-off notifications – including yours
You will be surprised how often we have seen hosts forget to follow their own rules. So good idea to give your family & friends a heads up to not disturb you.
But also ensure in case of an emergency they can still reach out.
Find what will motivate your audience
Create an event app that can push pre-event audience polls. A 'one-size-fits-all' approach might not always work out. Add an invite along with it – It could be a short-clip, a song, your story or your physical background. Plan it. Include it.
Plan for breaks and fun activities
No matter how good your content is, don't forget it is easy to zone out or get distracted when online. Break your workshop ideally into 3 parts and squeeze in a 2-5 minute break for an ice breaker or a fun contest
This helps keep the brain alive.
No better for your audience to loosen up when they get to see you for the first time
You never get a second chance to make the first impression. So go for it. Maybe its a good lead into your icebreaker
Icebreaker. Icebreaker. Icebreaker
Whether it be a Poll OR that Motivation clip OR the Pre-event prize winner OR share poll results – ensure you kick off with it
This is the MOST critical aspect especially in a virtual workshop. Too often we have seen hosts and trainers jump into their content.
A Virtual Icebreaker is the equivalent of your participants exploring the physical environment and shaking hands with other attendees in a physical event.
While your presentation is critical, it can get very static especially if you need to explain or deep-dive into a particular slide
There are tons of tons you can virtually write over it – draw over it – scribble over it. It helps keep the audience engaged on something new on the screen.
The biggest drawback of virtual is the inability to get the audience pulse.
If you open everyone's mic it gets too noisy so at nunify we built emoji reactions – a real-time feedback with emojis. A simple way for audience to like, applaud or laugh . Trust us it livens up your workshop
The hidden benefit is you get unintrusive webinar analytics for the next session on what part connected best .
We got to do the usuals – eh ?
But take it a step further and do image polls or upvote questions to address the most popular questions live while you answer the rest later.
Everyone loves gifts including your attendees ! Get creative with when you give it to ensure everyone is engaged all thru the workshop
We have lots of gift ideas for you – from free to virtual to swag
Provide exclusive content
Exclusive content access is a great takeaway for your participants. This not only increases participation, but further promotes your workshop.
Some examples of exclusive content include data/industry reports, templates that participants can use, white paper or books written by you.
9 Creative Virtual Workshop Ideas For Adults
Virtual Music Workshop
A Statista Global Consumer Survey saw 53% respondents pick music as their hobby of choice in 2021.
So what better workshop to organise than include music. The advantage you get with music is that you have such a wide variety.
It could range from creating playlists together to learning a new instrument or beatbox online. Ensure you download the recordings to create a trailer to promote the next edition of the workshop
Online Yoga
With the coronavirus pandemic making people even more health-conscious. And online yoga sessions has become hands down the most popular virtual workshop idea for adults.
The advantage yoga has that it suits all age groups. It is an amazing corporate workshop idea to boost participations and diversity, besides team building.
Recorded sessions especially can be useful while the trainer is LIVE using the Simulive feature. This helps the trainer to keep a watch on all participants while having control on a high-quality live stream. Don't forget to add some yoga music in the background.
Virtual Tours Of Museums & Art Galleries
A virtual tour to browse collections at museums & art galleries is one of the more creative virtual workshop ideas we could think of.
This tour can be a combination of screen-share and virtual reality with a knowledgable tour guide. The tour can be concluded with a talk session featuring the guide, who can give deeper insights into the various artworks & sculptures.
Feel free to get creative with the location like Virtual National Park tours, Street Art Tours
This one is a niche activity so ensure you know your potential audience likes & hobbies.
Virtual Workshop On Financial Literacy
Only one-third of world's adults & 24% millennials understand basic financial concepts like debt, investment, credit management, budgeting and more.
With increasing financial anxiety a virtual workshop on this topic will be a big hit with adults. You can easily convert it to an educational workshop series by getting reputed financial advisors across different topics.
Leverage a virtual workshop platform to engage all participants using breakout rooms, exclusive office hours and group chats.
Speed Networking
The importance of networking in today's world can not be overstated. Whether it be finding jobs, entrepreneurship success, word-of-mouth marketing or gaining industry knowledge it's the backbone of professional success.
Amongst the various virtual networking formats, online speed networking is the most adopted by participants. The format consists of set amount of rounds (each round 5-7 min), and participants rotate using AI matchmaking.
With hybrid event platforms you can make these workshop interactive by by providing chat, feedback, notes. Include networking games to make it fun and memorable.
Ensure you educate and repeat the do's & don'ts with option to report for abuse.
Virtual Hackathon
Coding is a skill that is useful to have for professionals across many business verticals.
Organize a virtual hackathon workshop to teach budding coders, and introduce them to the basics of the craft.
After the learning portion of the session is complete, you can create a group of people with similar interests and complementary skills and give them a space to try out new ideas by organizing a hackathon.
Idea Development Virtual Workshop
This is the an interactive workshop idea for large groups. It is designed for collaboration to share the best ideas with each other.
A creative way to make the workshop interactive is using virtual booths. Each topic can be assigned a booth are which acts as a repository for the problems and challenges for ideation. Within the booth meeting rooms can be created for brainstorming.
Community Crowdfunding
This virtual workshop idea works well to build communities. Leverage non-profit organisations to come up with project ideas that participants can be a part of.
Such workshop need not be restricted only for funding. It could be planting tress in your locality OR social innovation OR policy making.
A quick talk by the organisation spokesperson, combined with goals to achieve can give a sense of purpose to your participants. Locally-led groups have a further advantage that participants can go visit in-person.
First Aid Care Workshop
Emergency never comes with a warning. And when it does come knowing basic first aid can go a long way.
While the best way to prepare for medical emergencies is to get formal training, this educational workshop idea can assist during those unforeseen circumstances.
6 Fun Virtual Workshop Ideas For Students
Cooking Masterclass
With the ever growing popularity of cooking shows, a cooking masterclass is a must have educational workshop idea for students.
If you own a restaurant, bakery or patisserie, or a home-run kitchen, one of the most effective practices to boost your business for prospective customers is to engage with them digitally.
You can host a live cooking class by teaching attendees how to cook a dish in real-time, or give instructions while playing HD+ videos that you pre-recorded.
Improv & Comedy Workshops
Stand-up comedy and improv are gaining recognition and popularity among millennials and Gen-Z individuals. Especially in countries like India post-pandemic.
You can organize a successful Improv or Comedy workshop for budding learners by roping in a well-known performer to teach them the nuances of improv or comedy.
Attendees can engage with the speaker through moderated Q&As, live polls, emoji reactions, and even be featured on-screen by using the 'raise hand' feature.
Virtual Crafts Workshop
You can monetize your talent or find experts by hosting a workshop for students interested in arts and craft. Some unique cool workshop topics are
Eco-friendly party props
Watercolor painting worksop
Stitching & needlework
Oil painting workshop
Makeup techniques
Origami workshop
DIY Terrarium
Tie Dye for beginners
We can guarantee that this is one Instagram ready virtual workshop idea for college students.
Virtual Dance Workshop
You can host a dance workshop for individuals, small groups, or even large groups for your workshops.
Avail the advantage of free, automatically downloaded session recordings to share with your workshop's attendees.
Virtual Cocktail Mixology
Time to spike up your virtual workshop game with an online mixology masterclass.
It surely is going to let your participants show off their skills in their college parties. Ask your pro-mixologist to make it fun with a leaderboard to spruce some competition. A special bonus to the one who doesn't topple over – no pun intended.
Anti Bullying Workshop
This virtual workshop idea can really be useful with younger student age groups.
Get creative with the workshop and make it fun. It won't work if its a 1 hour one-way lecture. Introducing games and making it an interactive workshop is a must. Don't forget to ask the expert to especially focus on online bullying.
To conclude don't forget to integrate sponsors for the workshop using various methods. Like sponsored prizes, dedicated sponsor spaces & offers as notifications.
Apart from these suggested ideas for ticketed workshops, you can expand your horizons and envision almost any type of virtual workshop