One of the things that everyone loves about attending a physical event is receiving a goodie bag, to save as memorabilia for the future. It helped form a pleasant bond between the host and the event's attendees, speakers and guests. Presenting speakers and attendees with gifts is a social etiquette accepted and practiced widely across business verticals and industries, whenever events are conducted. 
Table of contents
Why virtual gifts for events
The COVID-19 pandemic turned the world upside down, and prompted an immediate, almost overnight shift to virtual platforms for the purpose of hosting events of all types. This begs the question – does the etiquette of gifting come to a halt with a shift to a virtual medium?
Absolutely not! The delight and joy of sending out gifts can certainly continue, albeit digitally. This brings us to the question: what should you pick as the gift? Here, we have curated a list of some excellent and valuable physical & virtual gift ideas that will bring smiles to the faces of the recipients, and help in building your brand name. The appreciation will be spread ahead on social media, which will generate goodwill and a positive sentiment around your brand or business. So go ahead, make your virtual event a memorable one for everyone participating!
What is the ideal event gift?
Stop buying lame generic corporate gifts for your events. Answer these questions besides budget and we promise you they'll want to keep you gift for life 
How memorable will the gift be 5 years from now? 
What is the quality of the material? Does it look impressive? 
Would she or he be excited to post the gift on their social media?
Will the gift last for 5 years? Will it get outdated? 
Is there a story the gift can tell or be told?
How adventurous or out-of-the-box are you willing to go?
Have your co-workers, family or friends used  the gift – would they vouch for it?
Always get a sample of your gift especially if it is a bulk order. Use the gift for a week or two. Give it to your co-workers or close family and friends. Let them give you feedback. 
To help you we've created a curated list of gift ideas to consider for different occasions. Keep reading. 
17 brilliant gift ideas for speakers
1. High-quality Webcam
We kick off the list with an essential peripheral forever – A high-quality web camera! Virtual events, online meetings, remote work require high quality streaming for sessions. Most default web cameras produce poor video. Based on your budget, web cameras range from $35 to $500. A few must-have features are 720p+ resolution, 30 fps, Auto-focus and low-light correction.  We assure you, they will love it for its huge utility value. Plus, a good quality webcam will not only enhance their presentation but also reflect on the overall experience of your event. 
2. Professional Mic
Most people tend to use headphone mics or even worse webcam mics. But there is no comparison to a professional mic setup especially for event speakers. Good-quality mics & audio setups are no longer limited to audio professionals. You can gift a great mic to your speakers, to help improve the attendees' experience as they are able to enjoy crisp and clear audio from the speakers' end, and bring great delight to the recipient of your gift. This is one gift that will change their speaking experience forever. 
3. Fitness tracker band
What better way to say we care about you than a fitness tracker. With fitness on the rise this is a great way to say thank you and take care. There are plenty of trackers out there, so ensure you read the reviews and choose according to the budget. Also worthwhile checking or observing if your speakers already have one. 
4. Mobile Battery Pack
We all know virtual events can stretch up-to great lengths. It isn't possible for everyone to be seated near a charging port. Hence, a portable charging pad would be highly convenient in a scenario like this.Choose either this or the wireless charger later on this list.
5. Mobile/Tablet Stand
On an average an adult spends almost 5 hours on their mobile phone. It ranges from social media, tv shows, online meetings and of course virtual events & webinars. A portable sturdy stand can go a long way to make phone/tablet usage more convenient. They can use at home, at office and even while cooking their favourite receipe.
They also get to comfortably view your livestream in your mobile event app. 
This is our favorite practical gift which comes in a wide price range. You can always use stickers to brand it. 
6. Wifi Router
Yes we know not the coolest gift to give, but on an average a US household has over 10 connected devices. With IoT a lot more smart devices would need the internet. A better and faster wi-fi will be the need of the hour. Your speakers would remember you forever to end their struggles with spotty wi-fi.
7. Wireless chargers
Technology continues to evolve and so should your gifts. A large number of devices today support wireless charging but very few use them. What better gift to give them than a wireless charger. It will be much appreciated for having introduced to cutting age technology
8. Smart Bluetooth tracker
Bluetooth trackers are small gadgets that you attach to things to help you locate them. Another underrated but extremely useful utility device to get organized. It screams of new age technology that they will fall in love with. Whether it is car keys, bags, cameras or event pets. Here is a guide that can help you choose the right smart tracker
9. Portable book reading light
We are certain your speakers are avid book readers. This gift isn't a gadget, but a book light is the perfect companion for late night reading. Ensure it is portable, adjustable brightness and has good LED lighting. A USB charging is a plus. This might our most thoughtful gift recommendation in this list
10. Branded Padfolio
This makes for an excellent choice to present to the speakers or guests. A very thoughtful gift, indeed.After all, the speaker will have every necessary thing in one place. Having your company logo on the front cover would increase brand awareness as well as maintain a strong brand identity! 
11. Bluetooth Wireless earphones
Since we started using wireless earbuds there has been no turning back. It is a blessing in disguise for people on the move. Ensure they work well both with iOS and Android devices. A pro tip is to check on how well the mic cancels noise. The cheaper ones we have noticed barely work well as mic, but still do a great job with sound. 
12. Insulated tumblr
The next item on the list is a tumblr. While mugs are a common gift, your speaker deserves something unique. Not only can this gift be used for coffee, but for other warm drinks. Don't forget to check insulation for both cold and hot drinks. With custom branding this is a great token of appreciation. Take it a step further and ingrave the speaker's name to personalize.
13. Travel duffle bag
Yes we know. In 2020-21 this may be an ironic gift to give due to travel restrictions. But once we are past the pandemic it is a perfect gift. A leather bag personalised with their name is premium and fashionable. The hidden incentive is that your brand travels worldwide for free.
14. Fashion gifts (for women)
Caught you by surprise didn't we? That's exactly how you can surprise your keynote speaker. A nice watch? A chic hobo handbag? A home spa kit? luxurious scarfs? earrings? A nice fragrance? Get creative. She will be thrilled. Pro Tip : Avoid gifts like tops, shoes, bottoms, jackets.
15. Fashion gifts (for men)
This will for sure take them by surprise. We can promise you they will have a story to tell. The fun part is that you can get creative with it – shaving kits, leather wallets, analog watches and more . Check out an exhaustive list of luxury gifts for men. Our recommendation is branded cufflinks. 
16. Local handicrafts
Moving on to our next gift, which is handicrafts. Each city/country has a story that is told by their artisans. In addition to supporting the local economy, most are eco-friendly and unique. They never go out of date and can become a part of your speakers' home or office decor. A very beautiful & meaningful gift.
17. Hand-written thank you card
Needless to say you have thanked your speaker on stage, in-person. But nothing will beat a special thank you, written by you with a genuine message. They will cherish it forever. Pro Tip : Frame it.
18. Airfryer
We know! We know! Sounds a little too adventurous, but hear us out. It's trendy. It's healthy. It's unique. It's simple to use. It's versatile. It's addictive. Here's a good guide on air fryer's to help
9 unique gift ideas for attendees
1. Food vouchers
A food voucher from a food delivery service is a great gift. It allows guests to order a meal of their choice during breaks in the event. Sending a digital food voucher for an on-boarded exhibitor or sponsor will not only promote that key exhibitor or sponsor, but also boost your revenue & sponsorship fee due to the exposure they receive from such an activity.
2. Swag box
Going virtual shouldn't limit you from sending across personalized, branded swag, to your delegates. Companies like Swag or Caroo customise their swag box based on your brand. So pick the craziest promotional items you can think of and enjoy the appreciation from your virtual event's delegates! You can never go wrong with a swag bag. It is tried and tested which works every time. 
3. Book giveaway of your speakers
Here is a two for one gift. Most of your speakers may have authored books – have a giveaway for it. Use gamification to find winners and present them with a signed copy of your keynote speaker. Both your speaker and attendees will enjoy the gift forever because of you. 
4. Cable organiser
Have you seen the number of wires around us? Cable quacks keep tables organised, neat and tidy. It is one thing almost everyone wants to buy but keeps getting overlooked in our shopping carts. They not only are useful, but affordable. Check with your supplier since they are easy to brand. The fun part is they come in different shapes and sizes – some can get real quirky 
5. Stickers and patches
Not everything needs to be big and flashy. Small things create a bigger impact. Almost everyone out there loves sporting stickers on their laptops or patches on their backpacks. You not only get to brand it but give another opportunity for sponsors to promote. They also travel well to increase your brand awareness. Ideally you want to have a good collection of 6-8 stickers/patches. 
6. Sponsor tester gift boxes
Another version of swag box except this one can be curated by you from your sponsors. This a must-have gift for exclusive VIP events. It almost is expected for your guests to get samples not just from your sponsors, but you. After all, you are the one who invited them over. 
7. Discounted tickets
Create brand loyalty by investing in, and developing a good relationship with your audience. Offering them a discount for your next event is one way to go about it. Every virtual goodie bag sent to the attendee upon registration can have a discount code that they can redeem for a future event of their choice. A gift that will surely be appreciated by some! 
8. Web camera covers or shields
With the increased concern of privacy a web camera cover is a must-have. You never know who is snooping around. These small devices are affordable and easy to install. They show to your attendee that you are concerned about their privacy. Your brand gets to be on their laptop forever
9. Gifts for pets
No reasons we should overlook our pets. After all they like gifts too! The good news there's never a shortage of gift ideas from pets. The range is just immense – pet supplies, pet spa, pet toys, pet bowls, branded pet collars, pet blankets and how about a pet cam to keep a lookout when they aren't around. This gift for sure can make a huge difference especially if you know your speakers & attendees have pets. 
10. Let attendees choose
Confused on what to give? Why not let your attendees choose. But how? One of many reasons to have an event app for your event. Just poll your attendees much before the events with the choices you have. Gamify it and create excitement so the consensus wins out. One of the events we did it become a gift-bracket that maximised downloads much before the event. Best part is they made the choice – not you. Isn't that the best gift ever – when you get to choose your gift? 
7 amazing virtual gifts for everyone
Virtual gifts also called e-gifts or digital gifts are gifts that are delivered online or digitally. A huge benefit of virtual gifts is that you can buy them last-minute. There is a huge variety of virtual gifts so research and reviews become critical. Also ensure to connect it to your event theme. Don't forget to play up the eco-friendliness of it. It helps reduce your event's carbon footprint. Lastly, read the terms and conditions, avoid unpleasant surprises in the fine print. 
1. E-books & audio books
These are really gaining a lot of popularity as more and more people are realizing the plus points of reading e-books rather than stacking up on paperbacks. You can certainly gift an e-book related to your brand's business vertical, or share a title which will be a good read for them.
2. Online course subscription
This is an interesting idea to keep your attendees engaged. Enroll them in an online course that fits your brand tone or business vertical, which will be perceived as a value-add for your event's attendees. There is no limit to learning and it can be fun. Gift a virtual class to play ukulele or book a class with a master chef. The opportunities are endless. Based on your event theme you can come up with any type of classes to give. Needless to say if you have a sponsor who conducts masterclass, this is a great way to promote them. A source of learning is always a great investment, and an even greater gift.
3. Virtual Gift Card
These can easily be arranged for your speakers or attendees. Gift cards that allow recipients to purchase any item of their choice from a store. Tying up with an event sponsor to source and send these digital gift cards will provide value to your brand, and theirs. Digital gift cards are gaining a lot of traction lately. You can also add eCards for all occasions and
personalize them with your brand or logo and message, helping you stay
connected to attendees long after the event has ended. So what are you waiting for? Hop on to the bandwagon!
4. Wellness App Subscriptions
In these trying times, people have grown to understand the importance of wellness and well-being. Bringing a Wellness App on-board as a sponsor, or sourcing subscriptions for key speakers and attendees is a thoughtful and useful gift, which will generate goodwill among your virtual event's delegates. 
5. Cloud Storage
In this era of internet and digital photos we can never have enough storage. With large storage at affordable pricing, cloud storage is rapidly replacing physical hard disks. This is our best pick for a utility e-gift that everyone will use. Lots of popular storage companies. We use Google drive and dropbox. 
6. Magazine subscription
In this new age where news is abundant, a magazine is a nice change. It's an old school gift which allows your attendees to read something interesting monthly or bi-weekly. The good part is almost all magazines also provide digital subscriptions. 
7. Online yoga
In today's day and age yoga has become mainstream. It provides benefits of exercise combined with mental calmness. With virtual yoga gaining popularity, giving a yoga class will be much appreciated. You can't go wrong with yoga since anyone can do it, regardless of age or fitness level. 
8. Edex or Coursera or Udemy course 
Another amazing last minute gift that scales very well are education courses for your attendees. In today's new era of virtual learning we can't think of a better gift. Here are some curated courses we recommend. Better Time management from Udemy ,  Designing your career by Wharton (edEx),  Google data analytics . The bonus is some of these courses provide certificates that they get to show off thanks to you .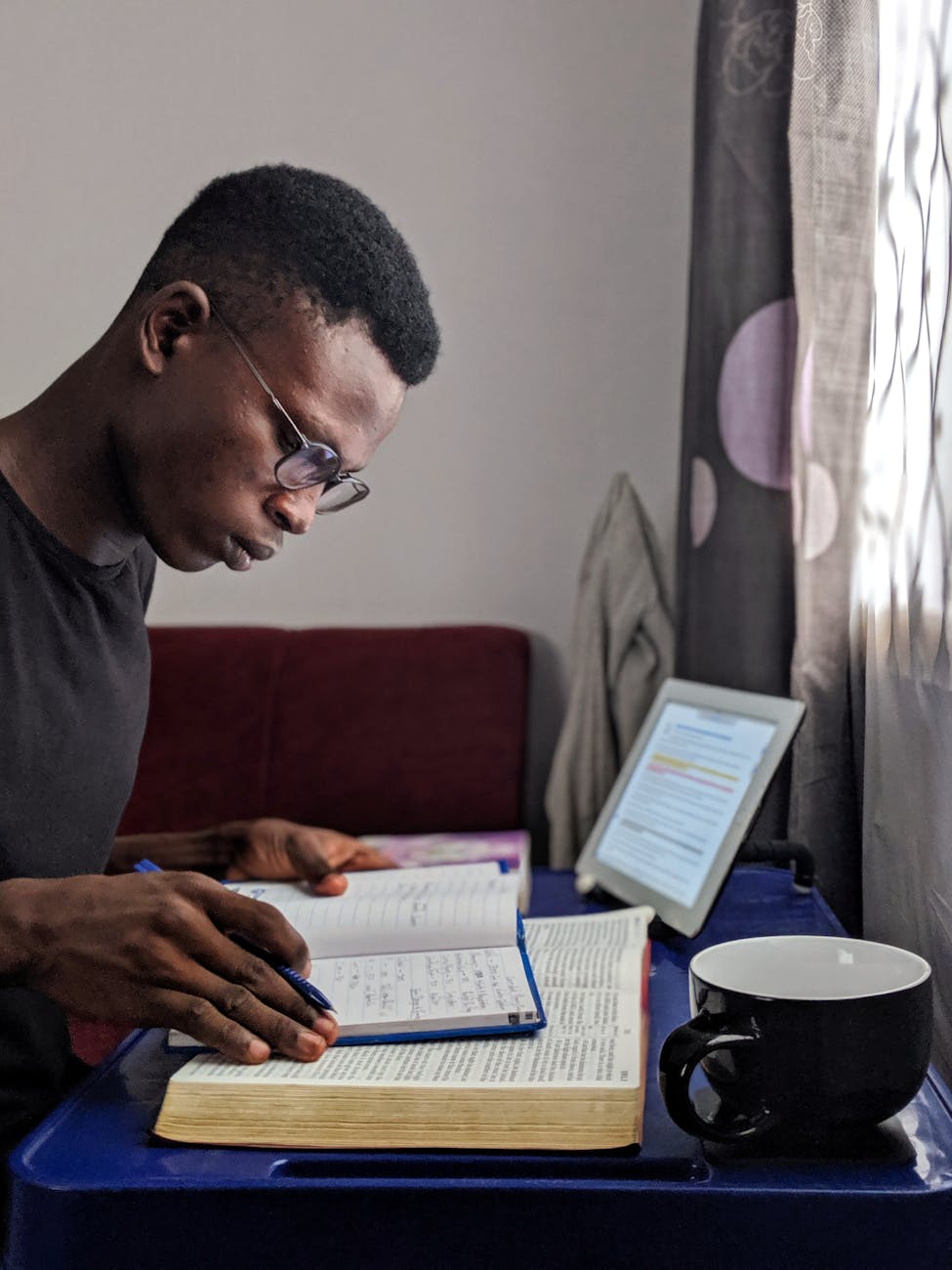 9. Smart lights / Smart bulb 
This is one of our favourites and trust us – every single time it has exceeded expectations. In this era of IoT a smart bulb can be a great way to introduce them to a smart home. It is one of those gifts that everyone once they use will feel it's a huge upgrade. Remember to check for their compatibility with popular devices like Amazon echo, Google assistant, Homekit. 
Gifts to avoid – What not to gift
Avoid gifts that contain any liquids. They do not travel well and can cause spillage issues
Never give gifts that require size like clothing, shoes, jackets etc., unless you are asking for size before-hand
Best to avoid large gifts. But if you do plan to gift them ensure you arrange for delivery to their home
We do not recommend perishable gifts that have an expiry date
Low quality cheap gifts are a strict NO NO. If budget is an issue stick to DIY gifts
Be culturally aware. Some gifts are considered a bad omen or need to follow protocol. Read more here
Sharp objects like knives, scissors, toolkits etc., 
Second-hand or old gifts 
Takeaways : Virtual Gifts
So, there you have it. The ultimate list of business gifts for every type of event. 
Gifts will never go out of fashion. From fashion gifts to cloud storage, we're sure that you'll create an incredible buzz among your virtual event's delegates. The right gifts not only will be appreciated, but generate an ROI for you. It helps build a connection forever, to foster an event community. 
Make it heartfelt